Our circuits
We have created for YOU, tours based on our travel experience, our professional approach and our knowledge of India, for almost 4 years, with about thirty trips all over the country.
All the tours we suggest have been cleverly designed and organized based on our travel experience of the various sites we propose, and on the know-how of our travel "experts" in India; to bring them about, we took into account :
the theme you have chosen
the diversity of the places
the beauty of the sites
the distances to be travelled according to the suggested transport
the quality of the hotels in which we propose you to stay
Unser Ziel ist es, Ihnen die Möglichkeit zu geben, das Beste aus Ihrer Reise zu machen und Ihnen den Ärger zu ersparen. Unsere Begleitung, die darin besteht, mit Ihnen in direktem Kontakt zu bleiben und Ihnen während der gesamten Reise die Anwesenheit eines Führers und eines Fahrers anzubieten, sorgt für einen reibungslosen Ablauf Ihrer Reise. Indien ist ein großes Land, es ist überfüllt und die Sehenswürdigkeiten sind nicht die gleichen wie die, die Sie gewohnt sind; die Begleitung durch einen lokalen Führer und unser regelmäßiger Austausch tragen zu Ihrem Komfort bei.
Group travel
décembre/janvier
Découverte de Malabar sur la côte au sud-ouest de l'Inde
Dès CHF 4'235.- 12 days, 10 nights Adventure, Nature 8 to 10 pers. Nord du Kerala
Découvrez les plages blanches immaculées et exotiques du nord du Kerala, laissez-vous vous imprégner par le décor des plantations de café et de thé et vous émerveiller en observant les éléphants sauvages dans le parc national de la biosphère de Nilgiri.
Un circuit résolument connecté à la nature ; des plages exotiques le long de la mer d'Arabie au parc national de Nilgiri, en passant par les plantations de café, de thé et d'épices, vous serez immergé dans une nature verdoyante et abondante, émerveillés par la diversité des plantes et des animaux que l'on trouve dans cette région du sud-ouest de l'Inde. La nourriture y est en plus particulièrement savoureuse et vous pourrez aussi profiter de prendre soin de votre corps et de tout votre être grâce aux soins ayurvédiques très répandus dans le sud de l'Inde.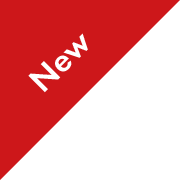 Kerala - God's own country
From CHF 2'000 12 days, 11 nights Adventure, Spirituality, Nature, Well-being & Ayurveda 4 to 10 pers. Kerala
Kerala : sublime to take your breath away !
Kerala in South India is synonym with calm and serene beauty, and not just for its reputed soul cleansing ayurvedic treatments; the sublime beaches on the Arabian Sea, the leisurely criss cross of peaceful backwaters, the palm-shaded Western Ghat hills fragrant with the cultures of tea and spices, will have unsuspecting visitors find themselves slowing down to a languorous pace to let the surrounding ambient feel of bliss invade their whole being.
Do you require a tailor-made trip ?
We organize a tailor-made trip according to your wishes combined with our expertise!